It was so much fun working with Rehana and Mark on their Belmont Park Engagement Photos.  This is the kind of engagement shoot you just never want to end.  We went from fun event to fun event, from riding beach cruiser bikes down the mission beach board walk to screaming our lungs out on the roller coaster.  The day was like a carnival.  Rehana and Mark waited in line surrounded by kiddos to hop on the carousel, which never seems to go as fast as it did when you were a kid.  After choosing the perfect carousel animals and a few dizzying circles around we followed them over to a baseball pitching carnival game.  And no day is complete without some arcade time.  Rehana and Mark really know how to have a good time and it was a blast to tag along with them for the day.  It would be hard to choose a favorite moment from Rehana and Mark's Belmont Park engagement photos but I'd have to say the roller coaster might take the cake.  Our beach segment of the day was also a lot of fun.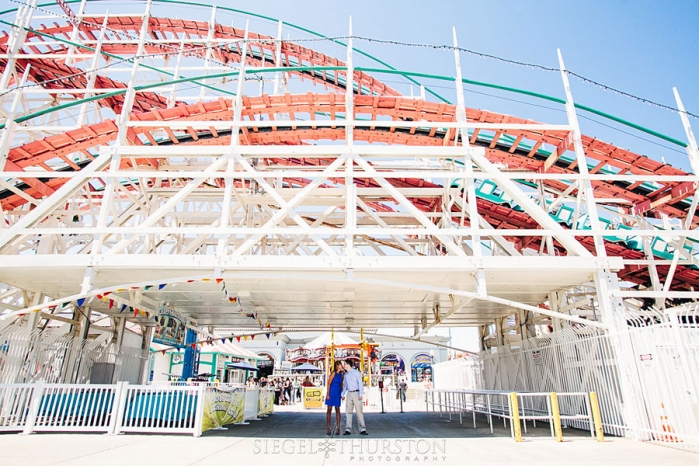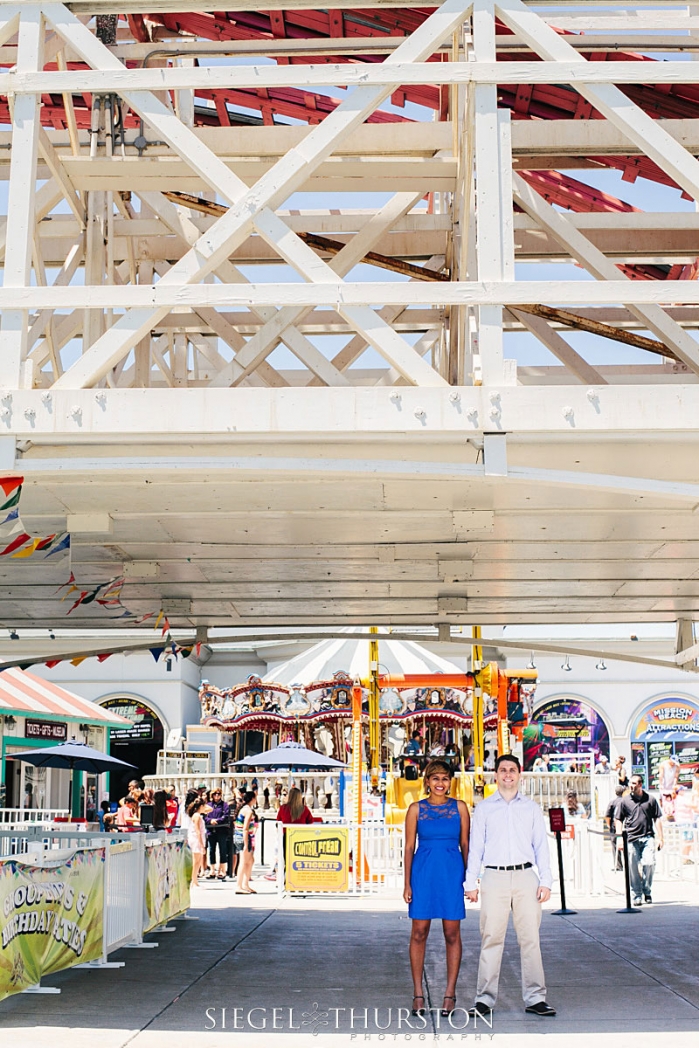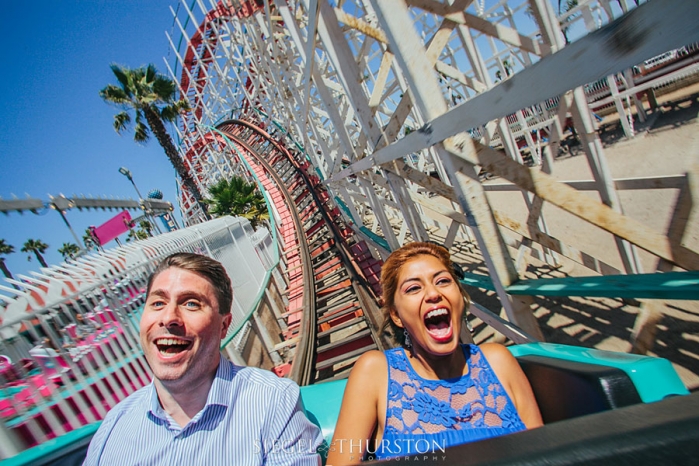 I think the roller coaster really was my favorite moment from Rehana and Mark's Belmont Park engagement photos.  The pure raw emotion on their faces is truly amazing.  













These two had so much fun playing at the arcade on their engagement shoot.
















Mission Beach has an abundance of lovely walk ways and vintage san diego bungalows that make for ideal quit photos when the boardwalk starts to get a little crowded.  













The friendliest little kitten adventured up to take part in our shoot, and beg for some attention.




Fun props to bring on your engagement shoot…. how about Smashball!